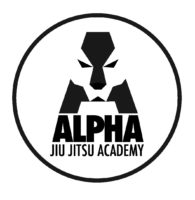 Alpha Jiu-Jitsu Academy Rouse Hill
5/1 Resolution Pl
Rouse Hill, NSW, Sydney 2155
Australia
02 9622 3530
Located in Rouse Hill, Sydney NSW Australia which is lead by school owner Marie Sales.
Marie Sales has been working in the industry for more than 10 years. With her extensive experience she has been successful in growing BJJ within the community through school programs, women's only classes and character development within the alpha jiu jitsu curriculum. Marie Sales is in her final year of social work, entrepreneur, and mother of four who's dedicated to empowering others through real-life experiences. With a passion for Jiu Jitsu, Marie operates Alpha Jiu Jitsu Academy, inspiring people of all ages to achieve their goals.
The Jiu Jitsu program is lead by Head Instructor Xavier Sales who received his black belt from Master Jean-Jacques Machado in 2019 and has 20 years of experience in BJJ. Aside from being a strong figure in the academy, he is also an accomplished competitor himself; he holds over a dozen state, national and international championship titles combined.
Alpha Jiu Jitsu Academy has been dedicated to Jiu-Jitsu for more than 10 years and have been heavily involved in growing Brazilian Jiu Jitsu in the local community. The Alpha Jiu Jitsu curriculum focuses heavily on self defence BJJ but also covers other avenues of Brazilian Jiu Jitsu such as No-Gi BJJ, Women's BJJ Self Defence, Competition BJJ and BJJ for Law Enforcement. Our mission is to change peoples lives through the life lessons that Brazilian Jiu-Jitsu teaches.