Black Flag BJJ
193 N Centennial Way, Unit 1
Mustang, Oklahoma 73064
United States
(405)296-3311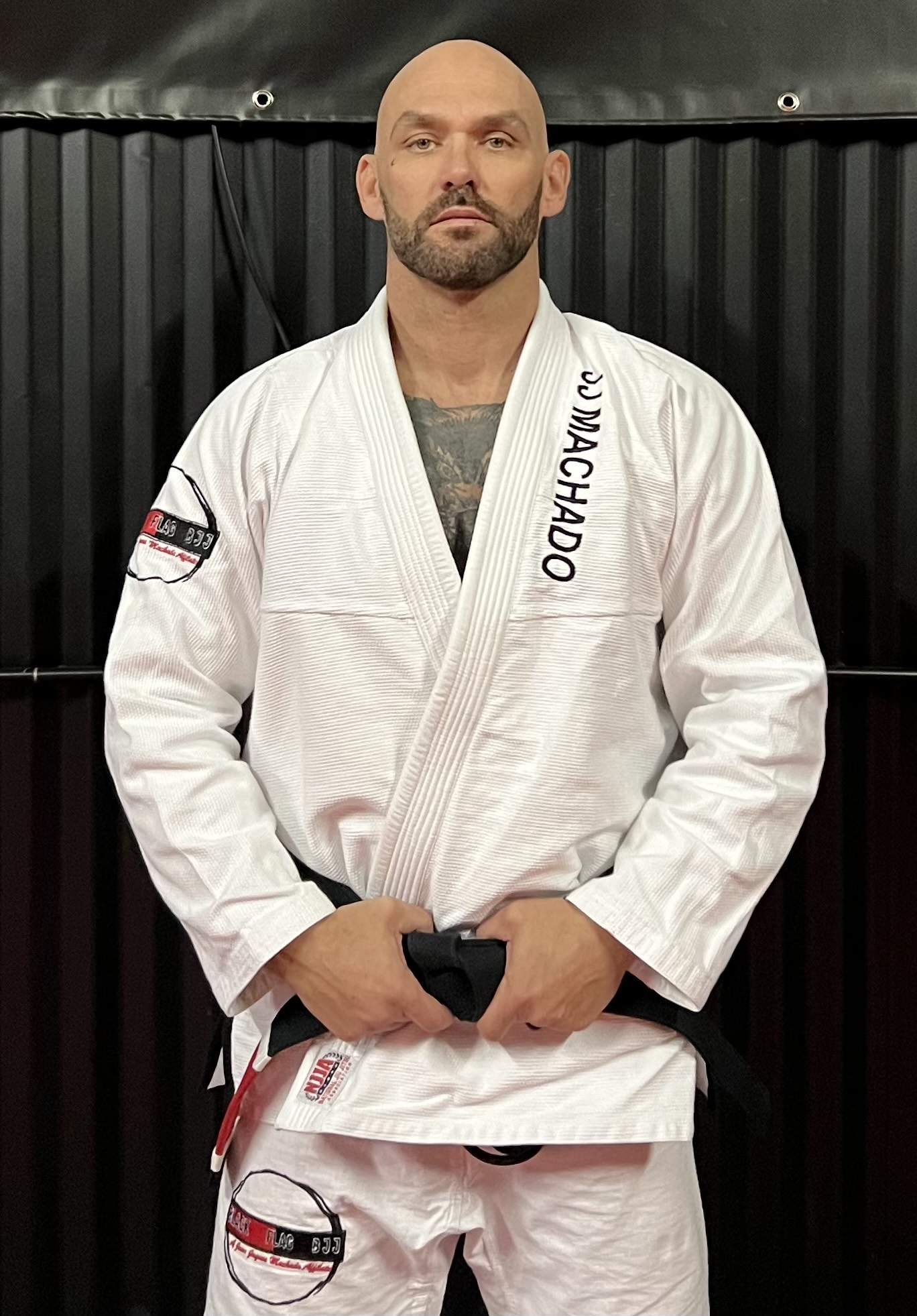 Black Flag BJJ was founded in 2020. During a time when our lives were all in turmoil, a clinging to the notion of NO SURRENDER, and a need for social and physical interaction, lead to training via private lessons in our founders garage. While there weren't many students in those days, the idea was still born and continued to smolder. The Black Flag represents the exact opposite of a white flag. It is a commitment to continuing the fight. It means no quarter and no surrender. This is the way we approach training, and life. We believe that we are constantly at war with our weakness and our negative ideas about ourselves. We pledge to do battle with those parts of ourselves that do not do us service. In that battle, no quarter shall be given and no surrender will be made.
We train to better ourselves. We train to heal ourselves. We train to defend ourselves and our loved ones. In these endeavors we adopt the same attitude. No quarter. No surrender.
Our founder and head instructor, Jayson Dedmon, is a Black Belt under Master Jean Jacques Machado. Jayson began training in March of 2003 and has had a passion for the art and spreading Jiu-Jitsu to others since that day. We offer BJJ, Submission Grappling, and MMA training for all ages and levels 4 years old and up.