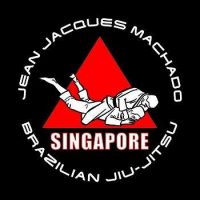 Jean Jacques Machado Singapore
06-01 Telok Ayer Street Annex B
Singapore 069111
Singapore
+65 9006 8375
Jon Marshall began his training in martial arts almost 35 years ago. A graduate of the gruelling Aikido Senshusei course in Tokyo Japan, he trained alongside the Japanese riot police, and later taught at Yoshinkan headquarters in Tokyo Japan. He holds high ranks in both Yoshinkan Aikido and Gyokushin Ryu Aikido, and has been awarded the prestigious rank of Shihan in both arts. He has a long history of teaching martial arts, including worldwide in places including Poland, U.K., U.S. Australia and throughout South East Asia.
He established the BJJ program at his dojo in Melbourne Australia in 2012, which went on to become JJM Melbourne.
In 2018, he relocated to Singapore and with the guidance of Professor Jay, is the first affiliated Jean Jacques Machado BJJ school in Asia. He is currently a Purple Belt under Jean Jacques Machado.